Took out my friend Patrick to do a little kayak fishing in San Diego bay after seeing the awesome morning tide swing.
Low tide: 4:41 AM -0.3 ft
High tide: 10:56 Am 5.5 ft
Still have my old kayak, so he was going to borrow that while I fished my Trident. He arrived at my place at 0440, and we loaded up and set out to Shelter Island Launch. On the water by 0600 after rigging up.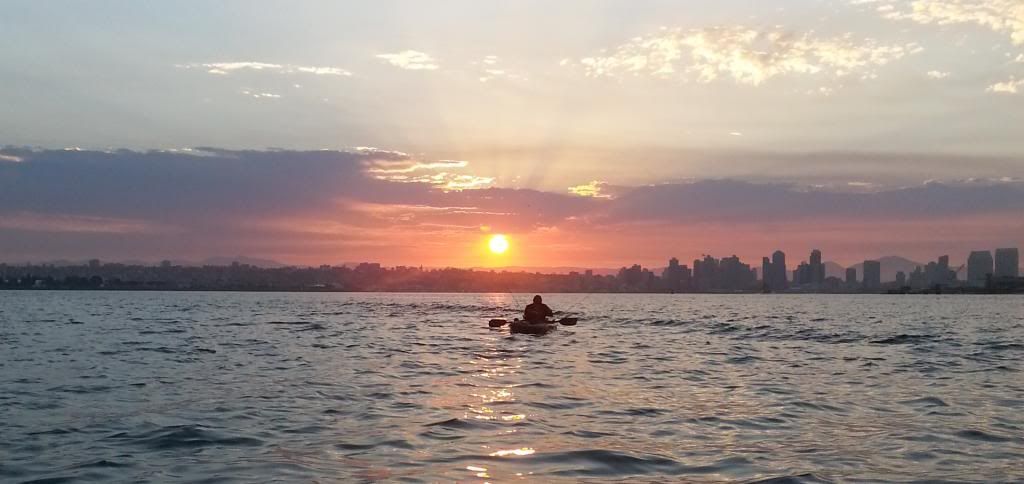 Beautiful morning in SD Bay!
As much as I knew where I'd catch fish, and knowing we'd get into a good bite at those places, I
wanted to try out some new places with the nice inflow of water. A bit worried that we weren't going to find the fish, I was immediately hooked onto a nice spottie on my first cast. 2nd cast, same thing. Nice, now just to get Patrick into some fish as well.
I explained to him the main technique of long lining to catch our fish, mainly because of the deeper depths at which we will be fishing, and after I told him how, it was on! Fish after fish was being brought aboard. We both were using scent, me Unibutter and him Procure Shrimp. It seemed the bass were on the chew for some Procure as when my bite slowed down, I switched to Procure scent, and BAM it was back on.
Bendo shot!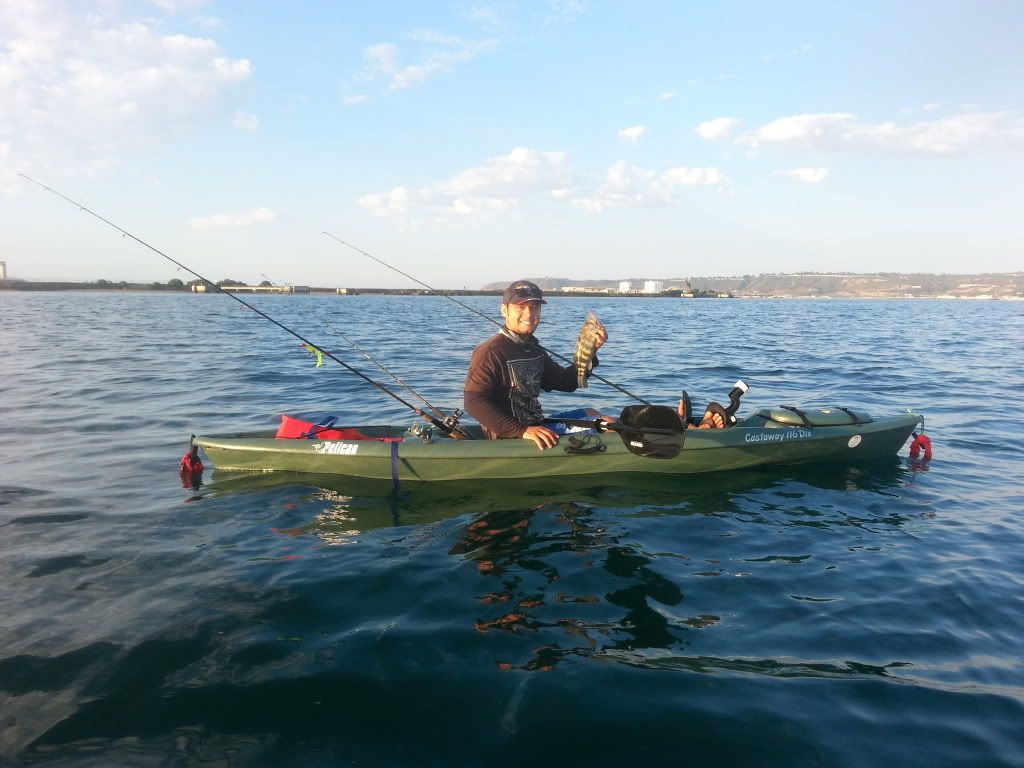 Nice Spottie!
I also drifted my ever so lucky Sabiki rod for some bait, but the small lizzies were hard to come by today. As we're drifting, I get slammed HARD on my Sabiki rod. This thing is pulling major drag on my 8lb outfit, but my standby Symetre held up to the test. Pulled her up after a short tussle and surpirse surprise! The Sabiki does it again! My personal best Sand Bass! She looked about 20". GF keeps asking for some fish to actually eat, so in the ice bag she went.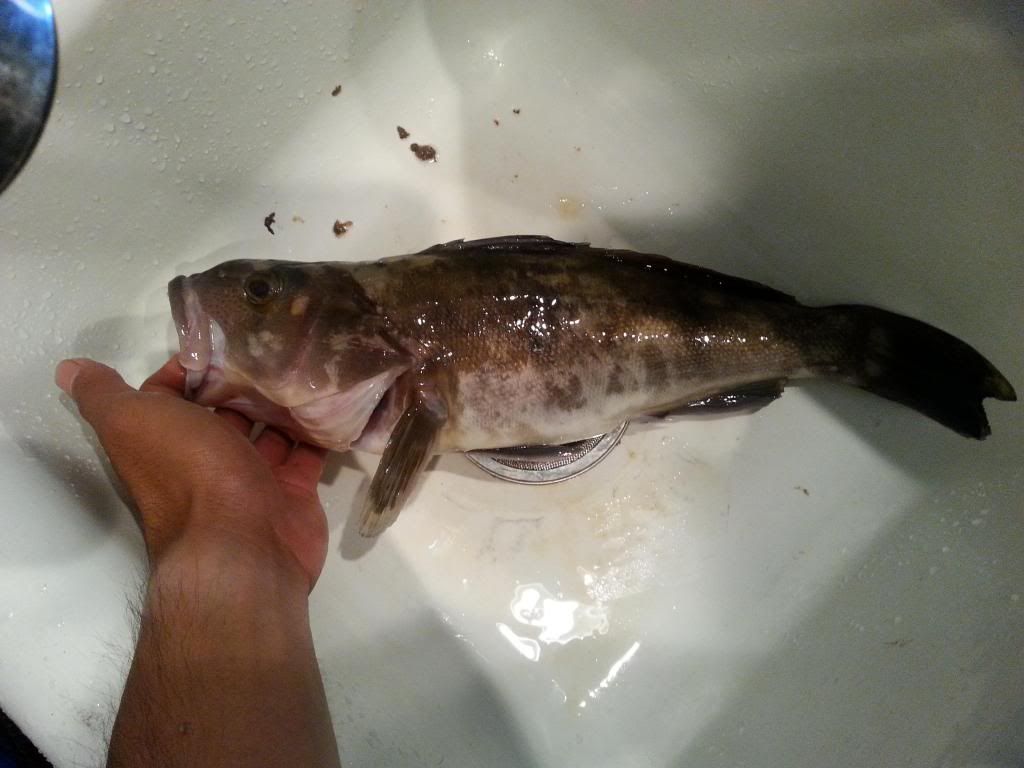 We drifted a bit more, heading towards Tidelands Park, and again my Sabaiki rod gets slammed! This time, its making some hard runs and feels stuck at times. I'm thinking, this is some sort of flatfish, be it my legal hali or a ray. Hoping its a hali, I prepare myself. I bring it to color and...its a ray! Oh well. I try to release her, but she's flapping around wildly, and then SNAP! The last hook that was onto her broke. Turns out, 3 hooks on my Sabiki setup were broken! RIP my good friend, you caught me many a interesting fish!
- 5 bass at once
- halibut
- PB Sand bass
- ray
Twas a good day out on the water, and even better with company. Until the next fishing adventure...