Down in sunny Southern California, just off the coast of San Diego lies one of the top fisheries with great access for Kayak Fisherman. Within close proximity after launching from the beach, one can paddle half a mile direct to the kelp beds that hold many aquatic game life such as Calico Bass, California Sheepshead, Barred Sand Bass, California Halibut, California Yellowtail, and White Seabass. With also direct access to much deeper water (a deep underwater canyon flows right through the area) one can also fish for an assortment of Rockfish and Lingcod.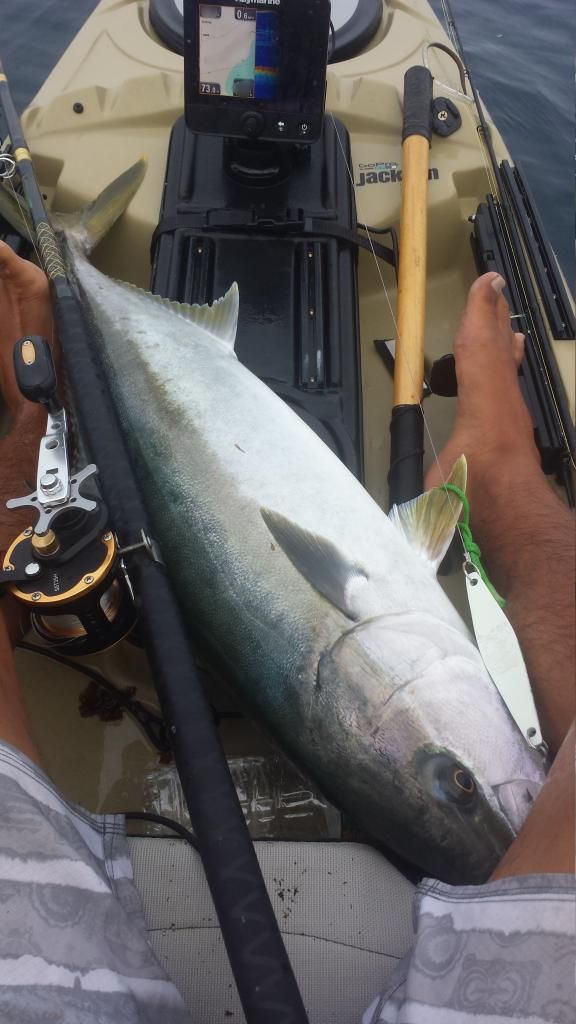 As a kayak fisherman, La Jolla has a lot to offer. It seems that the quietness and stealth of being on a kayak, allows for us kayak fisherman to sneak up on fish much easier than boats that begrudgingly motor around spooking everything in its way.
So with my Jackson Kayak Cuda 14 in tow, I can launch through the surf in hopes of catching the many different species of fish the ocean has to offer. The surf can be tricky at times, but having a boat that can punch through the surf is a great tool to have! With just a short paddle to some prime fishing spots, kayak fishing never looked so easy.
If you're looking for bigger game, most fisherman jig for live bait, usually picking up Pacific or Jack Mackerel. These are usually fished on a "fly-line" and towed behind your boat as you slowly troll around hoping for a bite. If live bait is not your choice, surface iron's or jigs are used to entice these big game to bite some metal!
While some say El Nino is here, or on its way, the water is warm and the fishing is hot! I've been able to pick up my first California Yellowtail, that gave up quite a fight! When the conditions are right, La Jolla may just be your next fishing adventure!