Long weekends are known to bring out the "weekend warriors", so I decided to take a trek up north to my college town of San Luis Obispo. The Central Coast of California is known for its dramatic coastlines. Because of its rocky coastline vistas, fishing pressure is not much of a concern. With access to very shallow water rockfish fishing, I hit up fellow Jackson Kayak member
Tom Reilly
to show me the ropes.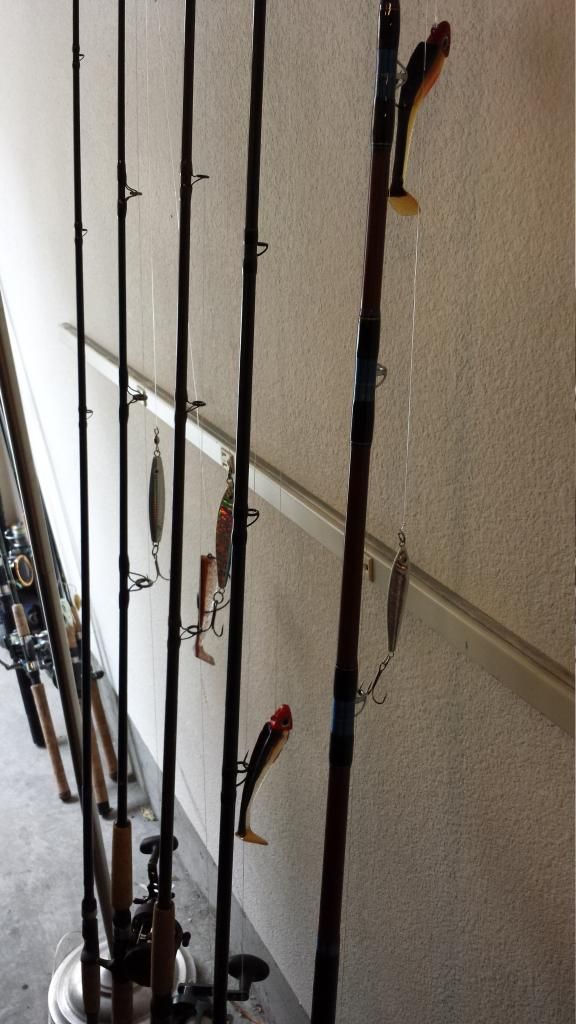 Arriving to our destination, I realized this was a very different landscape then what we're used to down in Southern California. With steep cliffs surrounding small beaches, we carried our kayaks down steep embankments to reach the water. Tom with the Cruise12, and myself with the Cuda 14. Beforehand, I prepared all my outfits for rockfish fishing. This included many swimbait combinations, and double rigs, in hopes for double hookups!
Swell was a bit up, but we managed to get out unscathed. The Cuda 14 performed extremely well in those rocky beaches, and sliced through the swell with ease!
First drops down yielded no results, so we moved on to some patches of kelp. These new places yielded us with some nice fishes and my first Central Coast rockfishes!
During one of my drops with some big swimbaits, I get slammed hard! My pole goes full bendo, and I tug hard to set the hook when all of a sudden SNAP! Broke my pole in half!
But, it wasn't all heartache out there. I was able to catch my first lingcod and it was of legal size!
As we made our way back, the surf was up since we headed out, but the Cuda 14 and Cruise 12 handled extremely well in the rough landing. Had a blast fishing new grounds with Tom, as we pulled in a nice stringer of rockfish for dinner. Can't wait to get back up north to fish again!