if i had a nemesis lake, it'd be murray. hands down, with out a question, this lake has frustrated me to no end. i used to live maybe 10 minutes away from this lake, and have tried my luck here before. every single time, probably 4 or 5 outings now, i have come out of that place smelling like skunk. i've thrown my whole tackle box out there, spinners/worms/cranks/topwater/etc. with nothign to show for.
now, seeing that the boards have been
flooded
, and i mean flooded with new personal bests from murray, i had to give it another try. so, off i went with my gf.
started off tossing some worms out into some of the lakes nearby arms. bleh, the lake was just breaming with weeds,
EVERYWHERE
. the bait could not settle down, unless you found a pocket in that huge mess. i decided to move on to different waters, looking for some tules or open water. i made my way to the power lines, and spotted a few tules. started flipping my weightless senko right into or near the tules. did the same to some other bunches of tules, until i made it just past the power lines. threw in my senko once again to slack line. this time tho, once my line dropped in, it kept dropping. there was no way the water was more than 2 ft deep, but it seemed like my line kept on dropping. at that instant, and started reeling, and what do you know, fish on!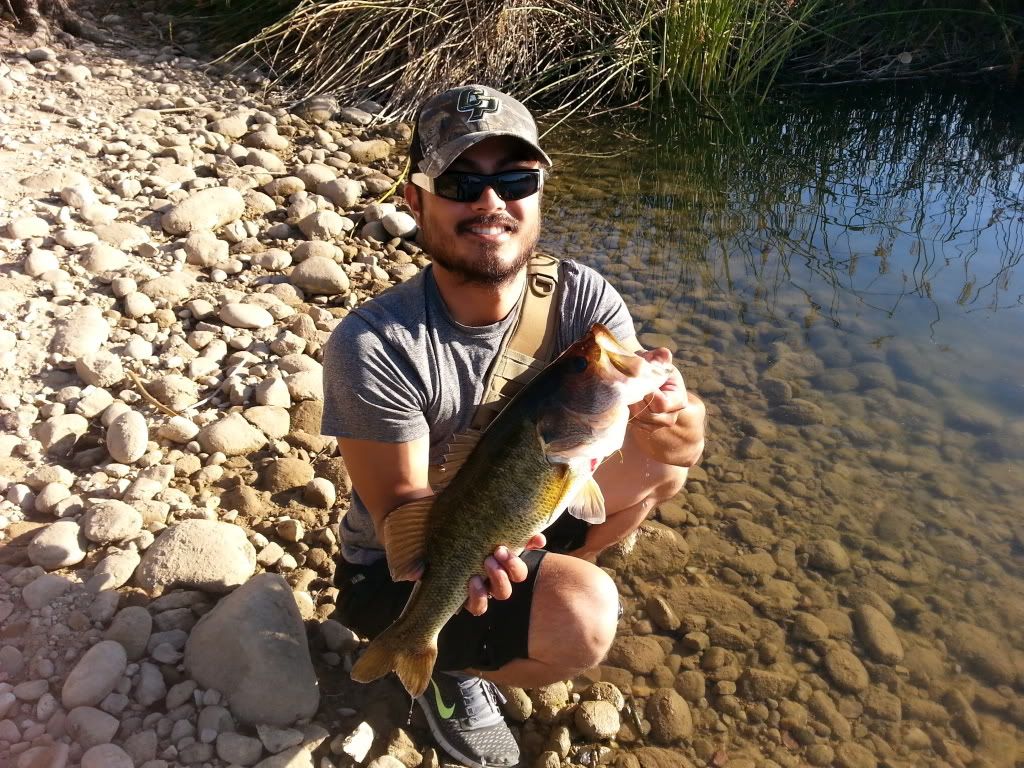 so thats why they say to watch your line for anything "different".
well, murray's still my nemesis lake, but i've got 1 fish out fo here! stoked, and can't wait to get back out there.