Sutherlands been kind of my 2nd go to lake in SD county. Just after Miramar. Mainly because shore access is limitless. You can literally walk the entire lakes perimeter, if you've got the time. And, the fishings usually been pretty decent. My last outing on 5/31, we nailed a bunch of nice crappie and at my usual spot, i caught a couple bass. Pics from previous sutherland days.
Decided to hit up Sutherland Saturday morning, but got there pretty late. arrived around 10:30 am to a slight wind, but otherwise nice day. picked off a nice bass early on in the usual spot near the big rock on a crank bait.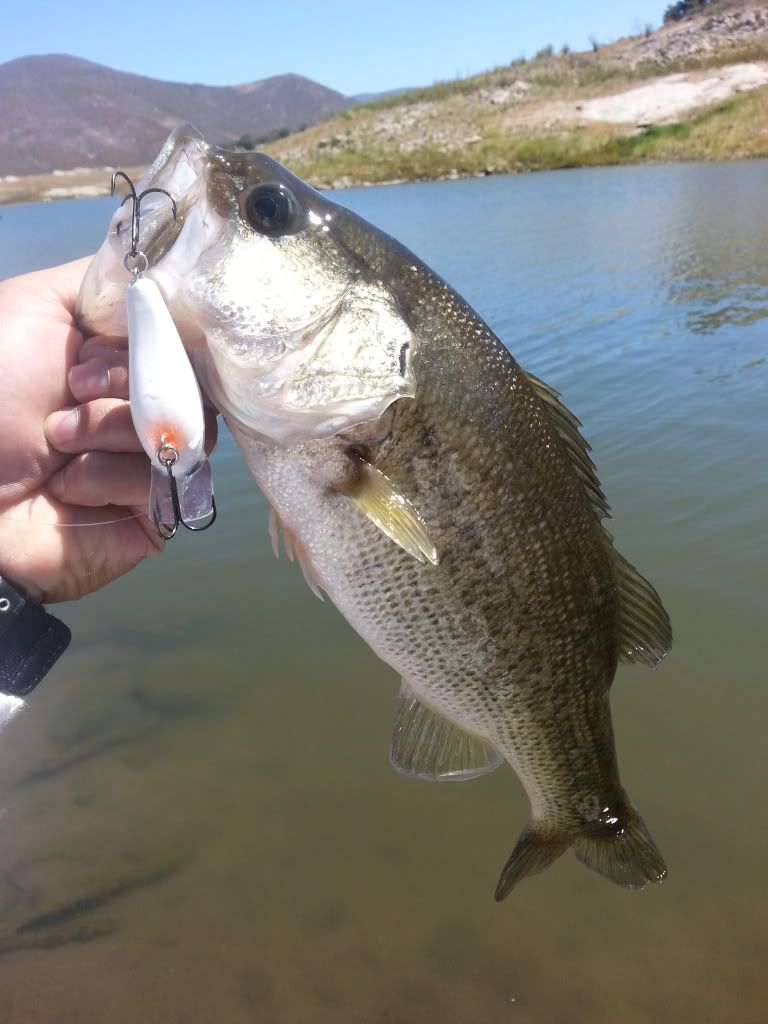 we also soaked for some carp with a hair rig, using corn as bait. pbag pulled in a nice carp while we were fishing for crappie.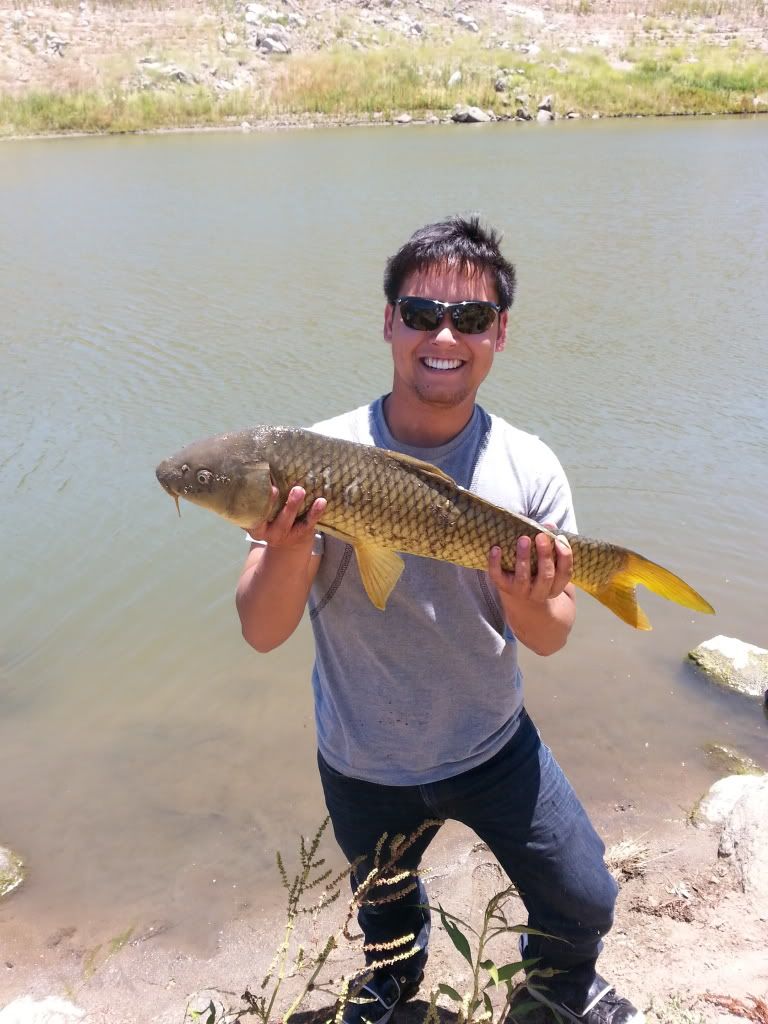 unfortunately, thats all we caught. no bites for crappie, no other bass, just nothing else. we walked around the lake, hit up a bunch of different spots, and ended up on the docks with still no biters. everyone we've talked to also didn't catch much. we heard from the boaters that most of the crappie were out in deeper water, and much of the bass being caught were near the dam.
left at closing, as the bite actually turned on once the sun started setting.