postings a bit late, but here you go.
had some tix to Universal Studios and Conan this past weekend, so decided to take a little roadtrip up to LA to stay with my brother. my brother and I have fished since we were little while growing up in Hawaii, but didn't really pick it up in Cali for some reason. he actually worked for the DFG for some time, but only on the boats, so i took him out surf fishing out in the south bay area this past weekend.
11/5 Dockweiler
hit up this stretch of beach in the morning, from the youth center to the s. jetty. it rained a bit the day before, but it was a nice and sunny morning. used GCSW and MORFG. managed to scratch out a bunch of perch ranging 4"-10". my brother seemed to be the lucky one with the higher end models.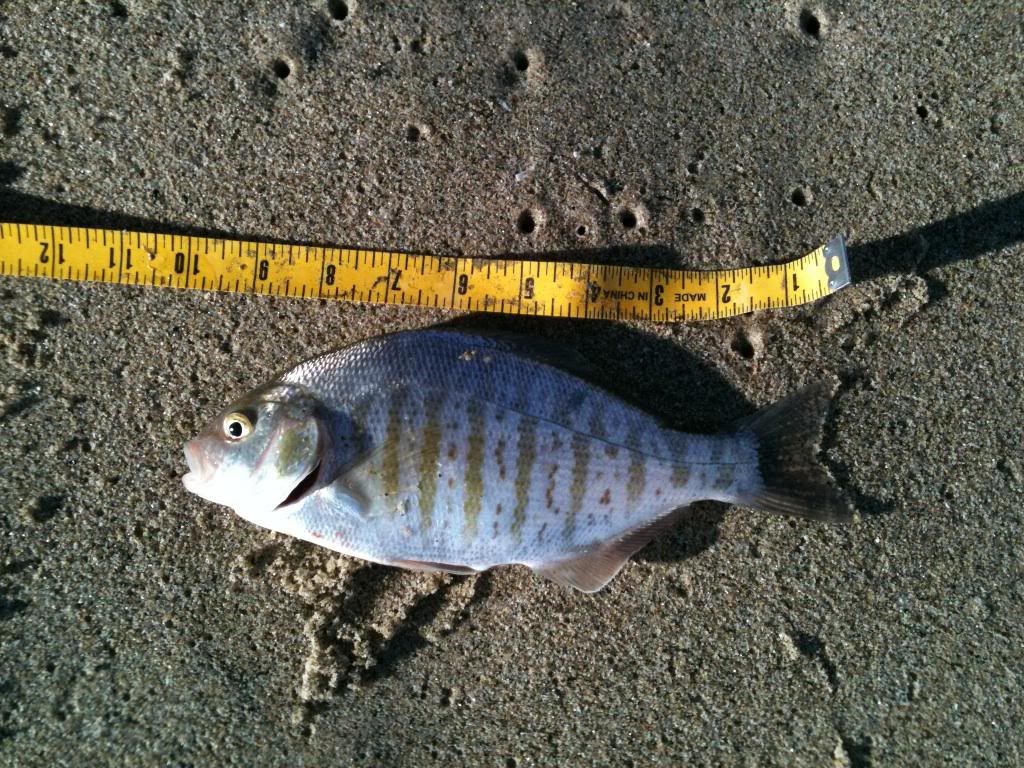 my brothers first perch, good size too!
RAT beach
later that day, decided to hit up RAT beach for the late afternoon bite. using GCSW,MORFG, and SC. i managed a few bites but no sticks, so skunk for me. but my brother caught this beast...his first corbina and bigger than any one that i've caught! quite jealous...
almost 20", and quite fat! lucky brother.
pic of RAT beach sunset.
11/6 Playa del Ray
what happened to the sun? wet, cold, and very much raining. that didn't stop us from trying to catch some fish. i managed 2 perch with my brother getting a skunk. left after about an hour, did i mention that it was very cold and raining?
all in all, a good time with my brother. felt like we were kids again, fishing with the family, except it was waayyy colder than usual. he's got the fishing fever now, after living in cali for quite some time. hahah. hana pa'a!