the stars looked aligned for another great night bassin' session, so decided to hit up MB. night was a little cloudy, a little windy, but not too cold. hit up a few new spots for nada, so decided to hit up my go to spot. lots of boils and baitfish swimming around, but was able to only pick up 1. decided to move around. good idea as around 8 pm, the wind died down, and the bite took off.
picked up my pb SBB! a little over 17".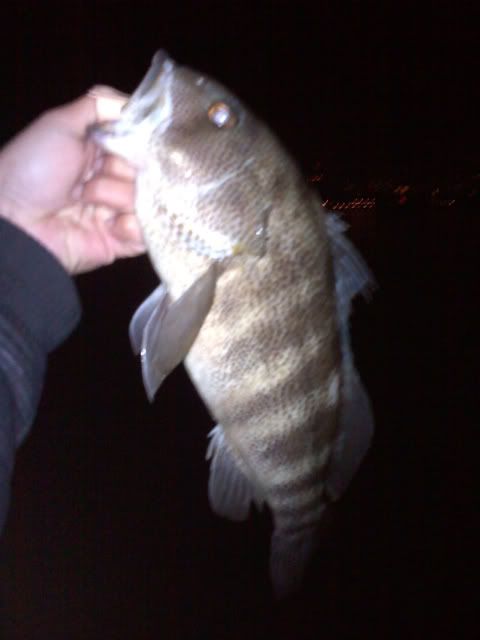 another look at him.
back to back fish on multiple casts, brought an exciting night for me. ended the night at 10:30 pm (gf was calling), and they were still biting. left with 15 sbb, another new best for me!
equipment of choice: shimano clarus, symetre spooled with 15lb pp, t-rigged T&C Black widow (thanks kevin, may need more)- 1/0 EWG, 3/8 weight. had to bump up my weight as all the fish were in deeper water.
hanapa'a!