it was a long holiday weekend back in my old college town of San Luis Obispo. for the 6 years that i was there, it seems i did absolutely nothing! each time i go back, i find something new to do, or some new place to go. my list grows of things i did, and more things are being added to my list of things to do. just off the top of my head:
things i've done:
surf fish pismo beach, avila beach, MDO (PB perch caught here), morro bay, cayucos
4-wheel drive Oceano Dunes
freshwater fishing at lake lopez and santa margarita lake
poke pole fishing at MDO
shore rockfishing at MDO and Shell Beach
things to do:
catch a fish while poke pole fishing
catch a fish while shore rockfishing
poke pole fish at morro bay jetty
shore rockfish at cayucos and san simeon
fish cal poly ponds
fish lake nacimiento
fish morro bay
this report is of items 4 and 5 of the things i've done...
poke pole and shore rockfish fishing. yessir, picking up rockfish from shore and some MFE (monkey face eels). i heard of this type of fishing just recently, saw some videos and was super excited to try it out! with some help and tips from [b]jscrib[/b] and [b]cphwt[/b], i was certain we'd catch something! so, decided to hit up MDO for some shore rockfish fishing.
the path to hazards canyon in MDO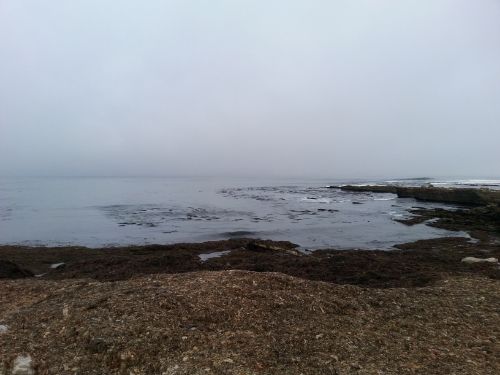 as you can see, there were so many pockets of kelp with deeper water nearby. we threw 4" and 3" big hammers for nothing! all morning. every place we tried looked super fishy! but alas, we were skunked. decided to move on to another place hoping to get bit. decided to hit up spooners cove just up the road.
looks way fishy!
arrived at spooners cove and saw a few kayakers fishing the kelp beds just outside the cove, with a bunch of shore fisherman along the rocks. but again, no bites! i guess today just wasn't our day...packed it up and headed home.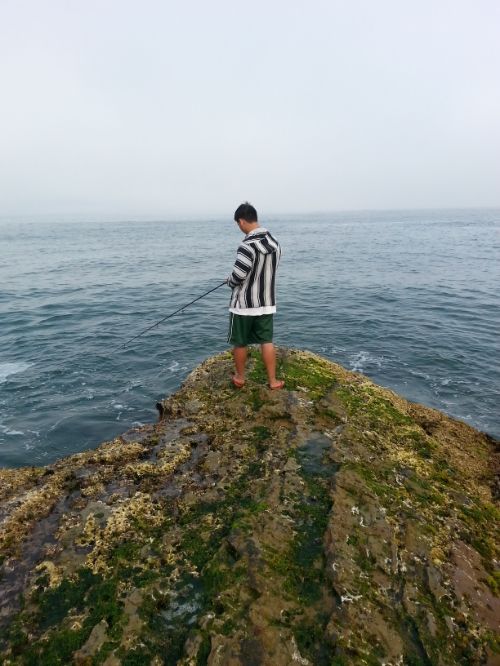 my buddy fishing a rocky point.
next day we decided to try something a little bit different. some cliff fishing! went over to shell beach in pismo to fish the cliffs for some rock fish again. saw a couple other people fishing some nearby spots.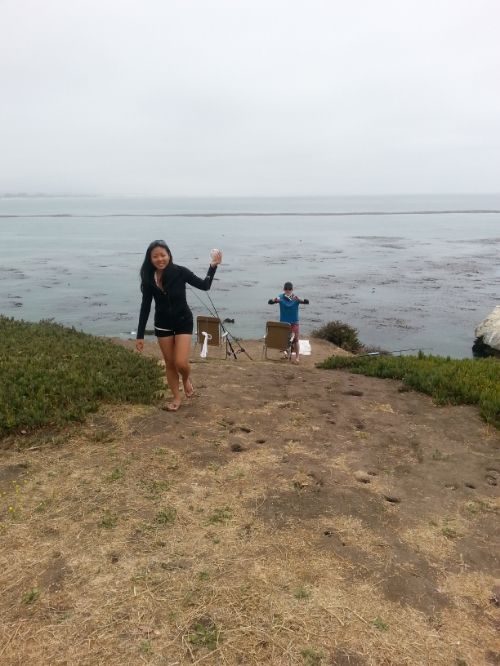 shot of our spot.
i wish i had taken a shot looking down, because we were literally on a cliff with at least a 50 foot drop into the abyss! crazy scary! we soaked some squid and smelt for 1 bite, and moved around for a bit. but again, no hookups. we left the salt stinking of skunk and decided to try to wash it off by fishing the fresh. off to santa margarita lake we go!
everyplace looked fishy as well! had a muck on the top near shore, so we frogged it up a bit. got 1 blow up on the frog, but that was it. threw the whole tacklebox trying to find the pattern, then my buddy got hooked up on a crawdad. he farmed it right near shore, but at least we knew the pattern now. i too hooked but lost it as well near shore. my buddy once again farmed another one near shore, and with that we called it a day. 2 days full of skunk! man, my confidence in my fishing ability plummeted. i contemplated not fishing anymore that weekend, but my buddy was pumped to fish even more! fishing karma he said, me, i was skeptical.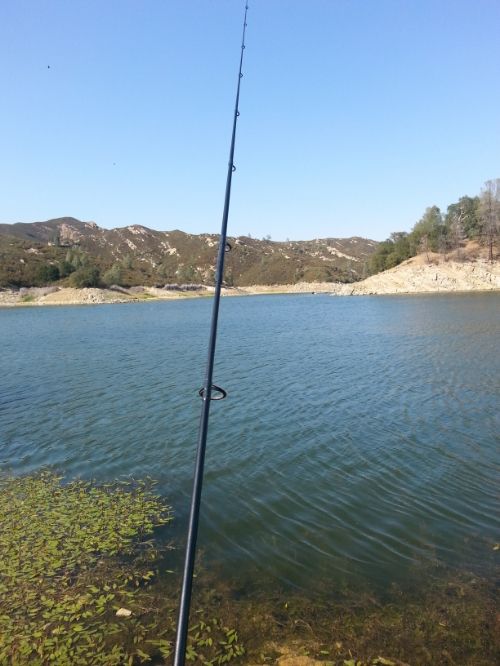 santa margarita lake. most fish bit right at the edge of the weed lines.
the next day we decided to hit up the fresh again, since the salt just took too much work. maybe next time i told myself. off to lake lopez for us! rented a skiff for the remaining 3 hours of the marina store hours. last time i was here, all i had caught was 1 smallie. my buddy had picked up 3 crappie, but that was it. this time though, we got some local intel, so we hit up those spots first.
first couple places we hit up, we saw some busting shad but no big fishes. motored around a bit, trying to find the pattern of the day. it was until we found some stickups under water, that my buddy struck first!
our first catches of the trip!
with that, i tie on a white grub as well, and i hook into my first fish of the trip!
we decided to beach the boat and work that shoreline where we were getting bit. good thing, because we got into a really good bite!
mine and my buddies smallie!
even the gf was catching!
FINALLY! it felt good to finally rinse off the skunk. couple full days of fishing and no fish; then 20+ crappie, 10+ lmb, and 2 smallies later. i guess fishing karma?! twas a good day, and we brought home a couple crappie to boot. this trip turned out to be all for not!
next couple days were spent doing some sight seeing and other activities with the gf, but i'd also done some scouting for my next trip back! heheh....things to do...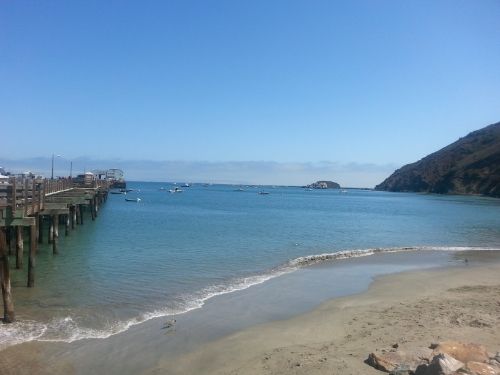 avila bay, port san luis pier.
cayucos bluffs.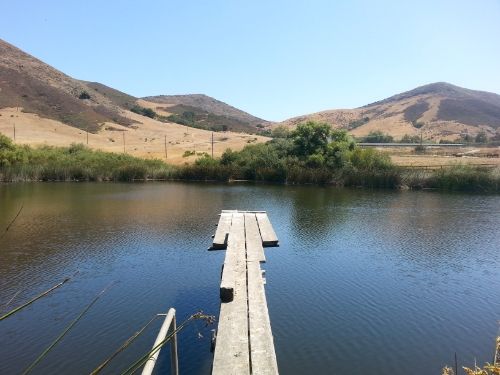 lower cal poly pond.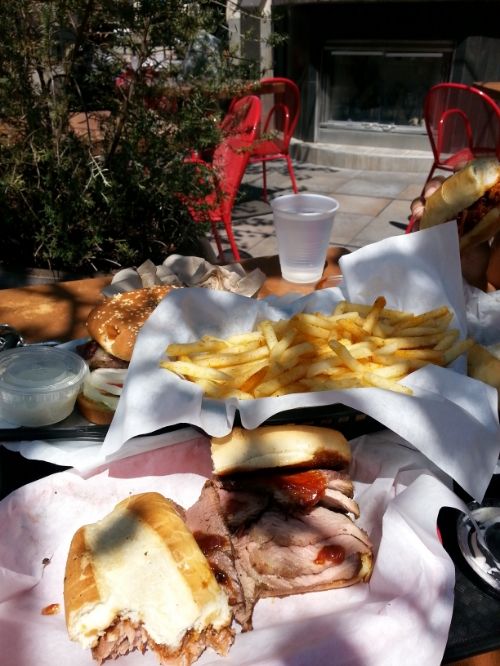 bonus pic, firestone!
can't wait to go back to the central coast! hanapa'a!