During the winter months, historically, this is the time when the salt water bass fishing goes off. Check out my 2012 posts and before, during the months of December through February and you'll see what I mean. So, it's been a long time since I've hit the little bay and decided to check it out.
Slid the kayaks into the water around 7:30 pm, to warm ambient temperatures and fairly warm waters. Little to no wind at first.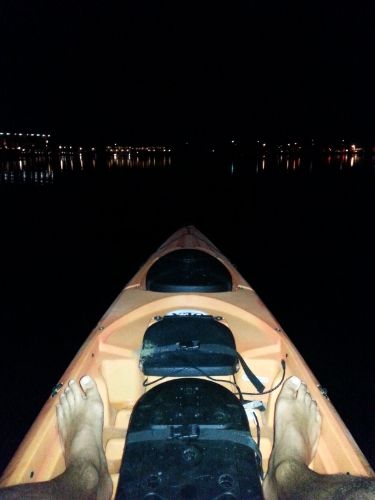 We did a basic loop of this cove, which I've done many times for great success, but last night we just couldn't find them. Couple bites here and there, but unfortunately we only pulled 3 spotties, total!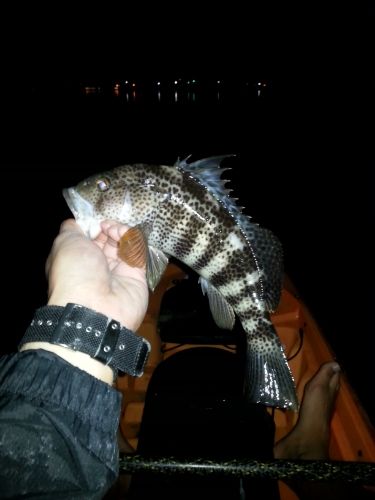 Off the water by 10, for an extremely slow winter night. Where have all the spotties gone???