Rockfish season opener for the Southern California region starts March 1st, but with stormy weather being forecast over the weekend (8-12ft swells and 40MPH gusts), I've decided to do some much needed prep work on my new Jackson Kayak Cuda 14.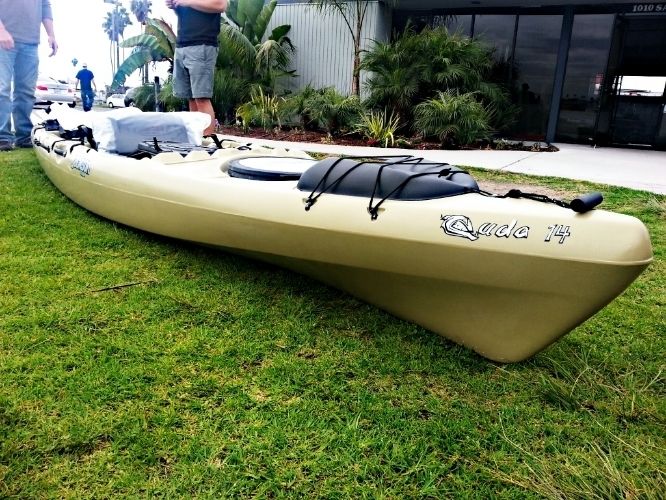 I was able to take out my new boat, with just the OEM parts a few times. Stock parts include 2 Ram Tough Tubes with Combination Bulkhead/Flat Surface Base and Plunger, right behind and to the side of the seat. This mounting base features a locking mechanism that also has a release plunger to move freely and/or remove the rod holder. Much more robust than the older Ram Ball Mounting system.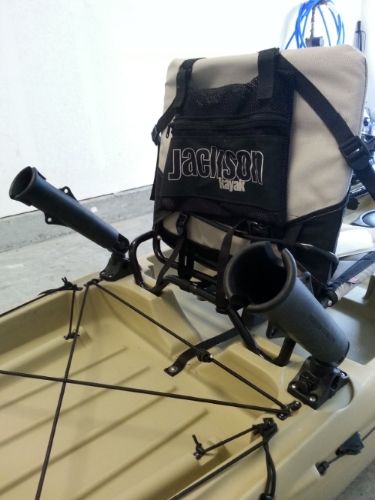 The center hatch cover features 2 gear tracks for mounting any Ram or Scotty accessory, as well as some compartment space for smaller items like my lures and weights. I, however, noticed there was a lot of flex in the hatch when placing heavier gear in the pole holder on the gear track. It isn't a problem with lighter gear, but since I drift fish with weight anywhere from 2-32oz., I needed a sturdier system for my style of fishing. Enter YakAttack's GearTrac system.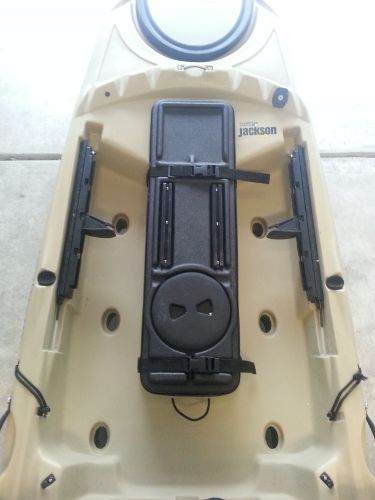 After researching a bit online, I stumbled on
Matt Trucks posting
of his installation of the GT90 track mounting system. I wanted to ensure a sturdy mount, so I also went ahead with using the Full Back plating, instead of the included nuts and bolts. I'd be lying if I said installation was a breeze, as ensuring everything lines up in that tight space, provided some difficulties. But, the end results are well worth the planning and effort. I also installed YakAttack's Mighty Mount system, to provide that additional mounting strength. I'd previously found that the Tough Ram Ball mount and Ram Rod holder would loosen, even after I tightened it down.
Next order of business was the installation of my fish finder. I like the transducer to be actually in the water (I've done both through hull and scupper mounted on my other kayak), so I fabricated a bracket mount to go through the scupper. Easy enough with another of
Matt's helpful posting
, and I was done in less than 30 minutes.
Here's how it looks with everything installed, and ready to go. Can't wait to give it a go with the new upgrades!