welp, decided to change things up and fish the fresh, so hit up one of the inland lakes in sd county. made it out at around 1:00 pm, arrived to very little wind conditions, and many a jumping fish! threw the entire tacklebox at them. swimbaits, jerkbaits, lipless crankbaits, worms, jigs, everything. did hook up to a nice bass on the lipless crank, early on, but still had many fish jumping around.
then, my buddy goes back to what he had tied on when we arrived. big hammer swimbait. someone told me that those wouldn't work in the fresh, but he was immediately on some fish! nice crappies to boot!
so i decided to tie my salt stuff back on and gave it a whirl. got a few taps, so remade with the mini big hammer. still getting taps but no takers, as my buddy hooks into his 3rd crappie on the swimmie. i then toss to a point, and get immediately slammed! fish is taking some crazy drag. pull her in as she comes to color, my personal best largemouth!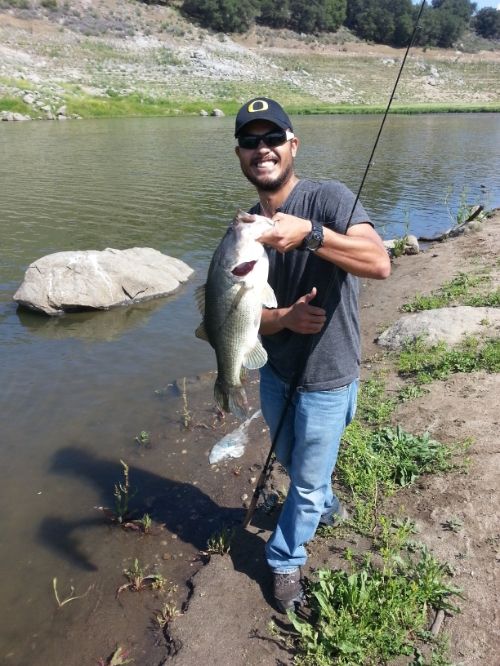 she was quite the lunker, and my forearms hurt after that. bass on the bh swimbait? i know, didn't believe it myself. after that i finally got into some crappie with the same bait.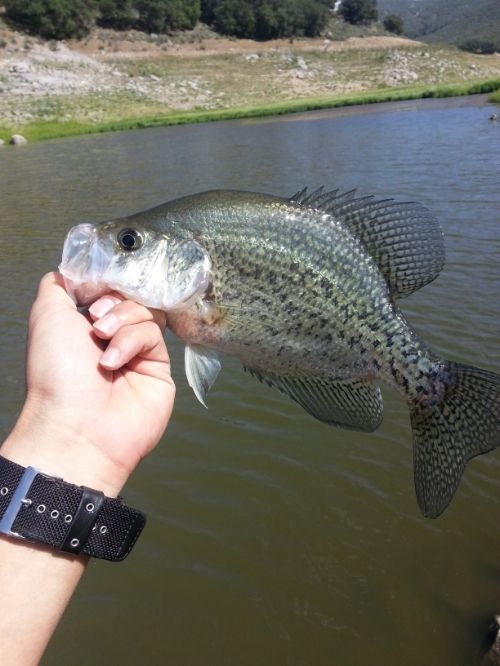 my very first crappie!
crappie are like the surfperch of the freshwater. fun suckers on light tackle. ended the session with 2 bass and multiple crappies. all in all, good day on the fresh!
hanapa'a!