i haven't posted any reports lately, mainly because someone gave away my go to spots and now fishing
at night is
crowded
......anyways, my gf's been bugging me to pick up something that floats that'll fit the
both of us, so we can go fishing on the water instead of the shore. decided on a Seahawk 2 (kinda small
for 2 ppl). took her out on some earlier fun adventures this past week, but not anything like last night!
went to an old spot around 6:30 pm, armed with my 7'6" MF Clarus, symetre 15lb pp t-rigged t&c black
widow, and 7'6" ML Compre, symetre 8lb pline drop shot fluke jr arkansas shad (that was a mouthful), i had
steady pickings of sbb throughout the night.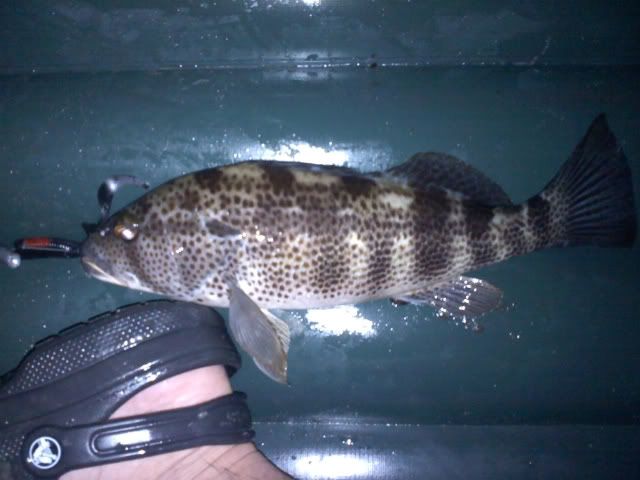 you're usual grump.
if you've ever caught a sbb in mb, you know the fight they put up. last night was a bit different for some of
them. theyd fight for a bit, then just give up, felt like pulling up dead weight a lot of times. imagine my
surprise when i hooked something a bit different!
i was casting near some boats and had already picked up 3 sbb in this spot on the dropshot. this time when
it bit, felt like i said earlier, dead weight. right when i brought it to the surface it took a dive for deeper water!
man, good thing i had just respooled with 8lb test (coming from 6 lb) and my drag was on the lighter side, or this thing woulda broke me off. he made some good runs, and i finally landed him! had to tire him out and tail grab him since i didn't have a net with me.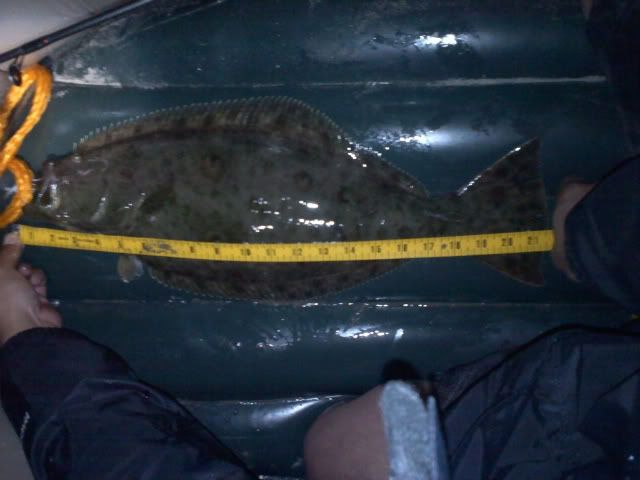 they bite at night!
so pumped! all fish safely c&r'd. ended the night at 11 pm with 16 spotties, 2 sandies, 1 hali!!
hanapa'a!